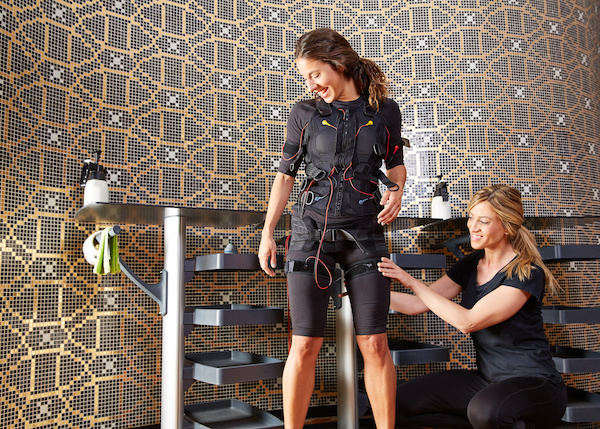 Companies pay more and more attention on the amenity of the workplace and the health of their staff.
Sport in the office, respectively cooperations with health providers, are a good opportunity to ensure both. On the one hand the staff feels appreciated by the offer. On the other hand the days absent can be reduced by only one training per week.
Test us in your office for one day or let us explain the benefits of EMS training to you and your staff.
The EMS training can be carried out in your office or in our studios.
---
EMS training in the office
The training in the office is easy to carry out. A trainer brings once or twice a week the equipment with him. As the muscle is stimulated by a stimulation current, we can abstain from big machines. It takes up minimal space!
EMS training in our studios
There are several options for cooperation with your company, depending on the possibilities your company wants to offer.